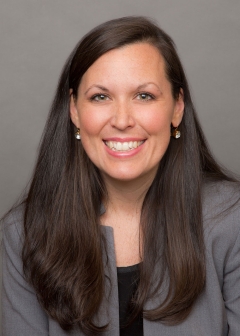 Theresa Jenkinson
VP, Strategic Initiatives
As Vice President, Strategic Initiatives, Theresa will lead the organization's preparation for a managed care environment under Community Health Choices, undertake our advocacy work in Harrisburg, and develop new lines of business that will support the ongoing sustainability and impact of Inglis.
Theresa will also lead Marketing and Communications (Internal and External), Business Development and Inglis' Community-based Services, and direct the execution of major projects that require interdepartmental coordination. She will also establish metrics to measure the success of these strategic projects.
Before joining Inglis in 2018, Theresa spent eight years at Resources for Human Development (RHD), holding progressively responsible positions beginning with Interim Director of a nonprofit Incubator consisting of 38 start-ups. She was promoted to Special Projects Coordinator, Assistant Director of Corporate Operations, and finally Director of Strategic Initiatives. Prior to RHD, Theresa held communications roles at Coro NY Leadership Center and Acumen Fund in New York City. She began her career as Program Manager at Princeton University's Alumnicorps Program, and as Producer at washingtonpost.com. She is also spent five years as an Adjunct Professor of Human Services at Harcum College.