Tribute Pages
In Memory of
Peter M. Nathans
July 12, 1954 - September 26, 2011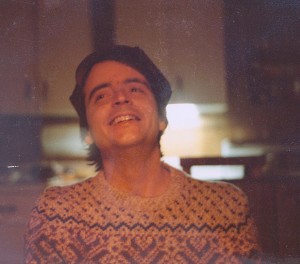 In December 1974, two days before Christmas, Peter M. Nathans, age 20, was driving home with his friends when his car was struck in a head-on collison. That accident killed his best friend and left many injured. Peter sustained permanent head injuries. Eight years later, he was diagnosed with Multiple Sclerosis, which progressed to the point where is became a wheelchair user.
In June 1994, Peter moved to Inglis House. Following an adjustment period, Peter made the most of Inglis for 16 years: he got long-needed health care, a job delivering the mail to residents, and he made lasting friendships. Peter met his soul mate at Inglis House - Kathy Moore. His depression was lifted and he grew spiritually.
Peter's family is grateful to Inglis for the care and love they provided to him. Watching someone so young, charismatic, and talented decline to the point of living in a nursing facility was painful. But the empathy, compassion, and boundaries Inglis gave Peter could not have been matched by any other organization or skilled nursing setting.
Thank you for all you did for him.