Community Support Services
Employment Services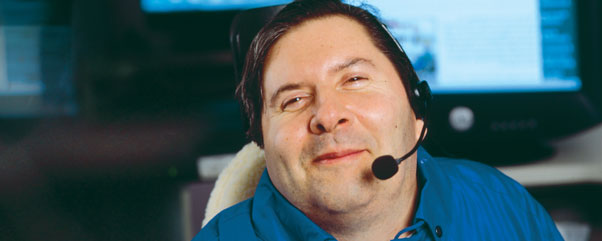 Inglis Community Employment Services assist individuals with disabilities to obtain and retain work in integrated settings.
Employment Services Coordinators provide:
Assessment and career planning services — including goal planning and individualized training in resume development, interview and job-seeking
Interview and hire support
Identification and coordination of assistive technology and reasonable accommodations
On-the-job training and support — including job coaching and employer information and support
Post-hire follow-up, and job retention services and support
According to the 2005 U.S. Census American Communities Survey, nearly 1.8 million Pennsylvanians, or 16% of the Commonwealth's population, live with a disability. Having a job is crucial for economic independence and self-esteem. Through Inglis' Employment Services, people with disabilities can get the support needed for job training and employment opportunities in the community.
Inglis Employment Services has worked with employers in the community such as the Pennsylvania Department of Transportation's photo license centers, Philadelphia Animal Care and Control Association, Employee Screening Services, Merchant's Choice Card Systems and Greater Philadelphia Cares, among others.
Through Inglis Community Employment Services you can receive pre-employment and on-the-job training and coaching to ensure your success. Inglis Community Employment Services is continually exploring potential job opportunities in the community.
To learn more about Inglis Employment Services, please call our customer service center toll-free at 1.866.2.INGLIS (1.866.246.4547), or email us at community@inglis.org