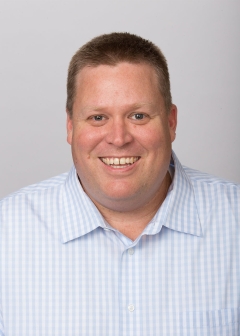 Phil Mowrey
Senior Director, IT Help Desk & Applications
Phil is the Senior Director of Help Desk and Applications. He is primarily responsible for the strategic and operational leadership and support of Inglis' core business and clinical applications. He works closely with senior leadership, internal IT leadership, and application owners of business and clinical departments to develop and manage the strategic direction and roadmap of core applications and data services. This includes providing analysis and recommendations to improve and expand system integration and application performance.
Phil leads the vision and direction for Help Desk operations including establishing, implementing, and communicating departmental objectives. He supports customers by managing and strengthening relationships to ensure high levels of customer response and issue resolution that results in high levels of customer satisfaction.
Phil joined Inglis in August of 2005. He has over 20 years of experience in IT, spanning nearly every aspect of the field. Prior to working as Director of Help Desk and Applications, Phil was responsible for the HRIS systems at Inglis reporting into HR.