Inglis Community Services
Home Modifications for Independence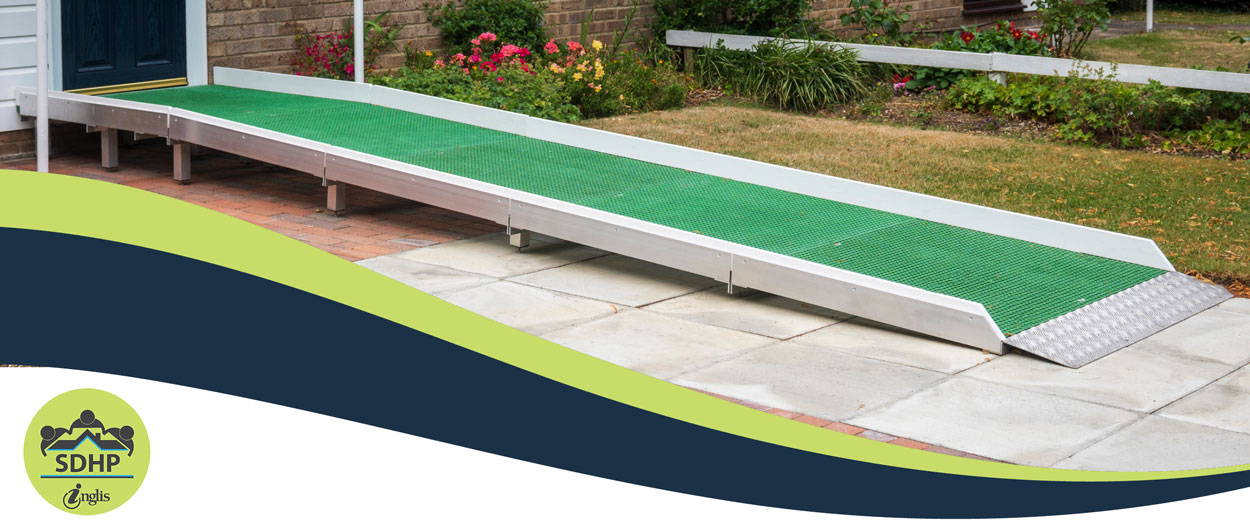 Home Modifications for Independence (HMI) helps homeowners and renters remain independent by staying in their homes through grant-funded home modifications.
The HMI program provides access to home modifications for people with various disabilities, those living with traumatic spinal cord injuries, as well as older adults. Our programs are both statewide and location-specific, depending on the need.
Homeowners or renters who wish to apply for HMI grants must meet certain income requirements and other eligibility criteria.
HMI is funded by the Department of Housing and Urban Development (HUD), the Neilsen Foundation, and the PA Department of Community and Economic Development (DCED).
Home Modification examples include:
Grab bars/railings, tub/shower transfer bench
Accessible kitchen/bathroom features
Access ramps
Motorized chair lift
Raised toilet seat/supports
Fall prevention/safety features
"Before [the home modification] I literally couldn't go outside — it's changed our lives a great deal."
We are only able to respond to you at this time if you are eligible for our Older Adults Home Modification Program. If you do not qualify for this program, (see criteria below), you are still able to fill out our screening form below to secure a spot on our waitlist for our other two programs.
Older Adults Program Criteria:
62 years of age or older
Homeowner
Lives in these West Philadelphia zip codes: 19104, 19121, 19131, 19132, 19139
Lives in these Central PA counties: Cumberland, Dauphin, Perry, Juniata, Mifflin, Huntingdon, Snyder, Union, Northumberland
Income restrictions also apply
Please continue to check back on this website for further updates on our programming.
For more information or to request an application, please call
(610) 873-9595, option 2 or email us at homemods@inglis.org