Our Story
Image Newsletter
Download the latest issue - Fall 2016. The Winter 2017 issue is in production and will arrive in February! Watch for it in your mail!
Click on this link to view the new issue or click on the image below (both links will open PDF file in a new window).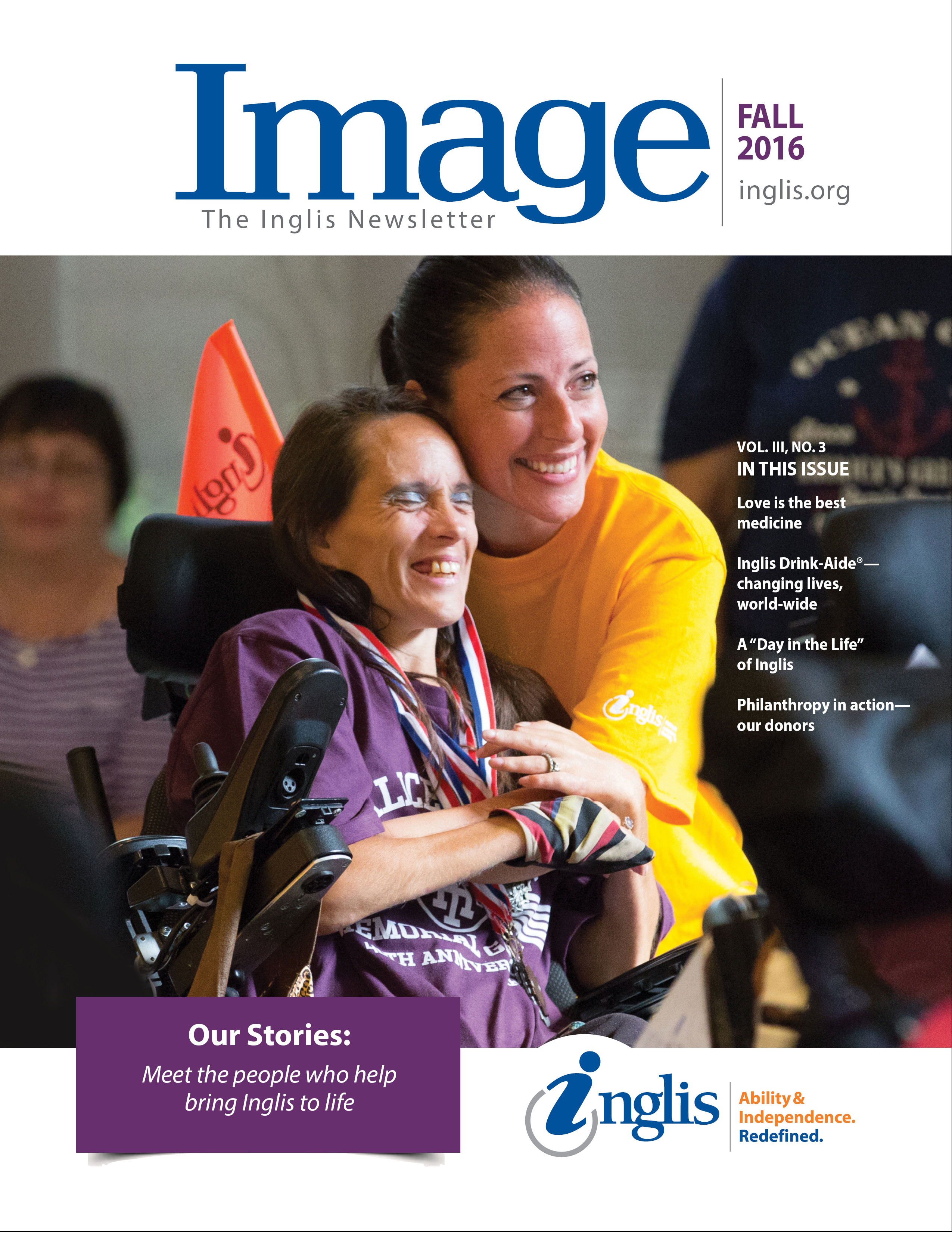 Join our email list to receive Image by email.
Image Newsletter
Inglis first began to print Image as a way to share stories about members of the Inglis Community. Throughout it's long history, and its many formats and designs, Image has never wavered in placing the focus on our residents, consumers, family, staff, donors and volunteers.
With the Fall 2014 issue of Image, Inglis rolled out its new branding and logo colors. With that new branding, Image received its own new look - as you can see in the examples above.
Our new format allows us to highlight Inglis' stories with larger photos, reader-friendly type and a crisp, new design. But regardless of the format and design, first and foremost, Image is about our community and the programs that allow those we serve to "live life to the fullest" – defined not by their disability, but by who they are as individuals.
Image Archives