Resources
Resources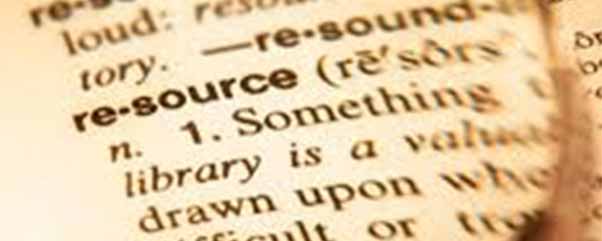 Welcome to the Inglis disability resource center. We've created this section to provide a wide range of resources for people with physical disabilities, their loved ones and their caregivers.
Please be aware we are in the process of revampling this section - we have added many new categories, are removing old outdated categories, and will be implementing a new search fucntion. This process is taking time, so please be patient. Thank you.
Inglis provides links to other websites for your reference. These sites are not maintained by Inglis, and we take no responsibility for the information, products or services available on these websites, nor do we warrant that the functions contained in these websites will be uninterrupted or error-free. When you use a link provided on this page, you will leave our website. The content of other organizations' websites may not relate to Inglis programs and services.
By providing a link to another organization's website, Inglis does not imply or intend any approval or endorsement of the other organization or the information, opinions or other content of these websites.
To report any errors or inactive links, or to create a RECIPROCAL LINK, please email webmaster@inglis.org. [New Window]
ARTREACH, Inc. is a non-profit organization in the Philadelphia area that joins the arts and special audiences. ARTREACH works with people with physical and mental disabilities, economically disadvantaged and the elderly to enable access to museums, performing arts events and many other cultural opportunities throughout the Delaware Valley.
Audacity Magazine is an online news and entertainment magazine geared toward the disability community in the United States and the world. Audacity covers issues pertaining to life with a disability. Audacity Magazine's staff is made up entirely of people with disabilities.
Newmobility.com is the website for New Mobility Magazine and the leading online resource for disability culture and lifestyle. Newmobility.com offers research and communication tools for anyone with an interest in disability issues
Back to Top
Mobility Works formally Ride- Away provides wheelchair vans and wheelchair van modifications including hand controls, wheelchair and scooter lifts and ramps, raised doors and lowered floors.
The Pennsylvania Assistive Technology is a statewide, non-profit organization that extends low interest loans to people with disabilities so that they can purchase adaptive devices and services.
The Sierra Group Foundation has been established for the purpose of reversing the rate of unemployment among people with disabilities. The Foundation works toward this mission by making scholarships available for people with disabilities to obtain education, by supporting research on accessible technology in the workplace, and by publishing findings that support public and professional awareness on best practices.
Back to Top
ALS
Brain Injury
Cerebral Palsy
Mental Health & Physical Disability/Chronic Illness
Multiple Sclerosis (MS)
Spina Bifida
Spinal Cord Injury
Back to Top
AHEAD is the premiere professional association committed to full participation of persons with disabilities in postsecondary education. An international resource, AHEAD promotes leadership and exemplary practices, provides professional development and disseminates information and resources through partnership and collaboration. AHEAD addresses current and emerging issues related to disability, education and accessibility to achieve universal access.
Parent Center Hub.org, Formally known as NICHCY the National Information Center for Children and Youth with Disabilities. Parent Center Hub's special focus is children and youth from birth to age 22. the program also offer information on specific disabilities, special education and related services for children in school, individualized education programs, disability organizations, professional associations and more.
The University of Pennsylvania is committed to providing equal educational opportunities for all students, including students with disabilities. The Office of Student Disabilities Services serves students from all of Penn's undergraduate, graduate and professional schools. It provides comprehensive, professional services and programs for students with disabilities to ensure equal academic opportunities and participation in university-sponsored programs.
Back to Top
This site offers a comprehensive guide to housing and mortgages for people with disabilities. It covers terminology, the process of buying a house, financial assistance and more.
The Disability Opportunity Fund acts as a communication conduit for banks, insurance companies, Community Development and Financial Institution funds and service providers who wish to do more to support the disabilities market, but lack the know how. In 2011, Inglis co-sponsored a regional conference with the DOF in partnership with the Federal Reserve Bank.
Back to Top
The American Association of People with Disabilities (AAPD) is the largest national non-profit cross-disability member organization in the United States, dedicated to ensuring economic self-sufficiency and political empowerment for the more than 56 million Americans with disabilities. AAPD works with other disability organizations for the full implementation and enforcement of disability nondiscrimination laws, particularly the Americans with Disabilities Act (ADA) of 1990 and the Rehabilitation Act of 1973.
The Americans with Disabilities Act (ADA) is a Federal civil rights law that prohibits discrimination against people with disabilities in everyday activities, such as buying an item at the store, going to the movies, enjoying a meal at a local restaurant, exercising at the health club or having their car serviced at a local garage. The ADA website offers valuable information and resources on standards for businesses, travel, communication and leisure to name a few. Ada.gov is your resource for complete information on the Americans with Disabilities Act.
Back to Top
Established by the Philadelphia Office of Housing and Community Development in 1999, the Disability Technical Assistance Program (TAP) provides the latest information on accessible housing, technical resources, fair housing law, and other matters of interest to organizations concerned about housing rights and opportunities for people with disabilities in Philadelphia.
Back to Top
United Disabilities Services, headquartered in Lancaster, Pennsylvania, provides in-home personal care, independent living support, and personal development and enrichment for individuals with disabilities and the elderly. These services enable them to take control of their lives and live in the comfort of their own homes.
Back to Top
Mobility Works formally Ride- Away provides wheelchair vans and wheelchair van modifications including hand controls, wheelchair and scooter lifts and ramps, raised doors and lowered floors.
Back to Top
Since 1985, Disabilitytravel.com has been designing accessible holidays and escorting groups on accessible vacations exclusively for slow walkers and wheelchair travelers, their families and their friends. The site offers resources for personally escorted tours that focus on continued learning, naturalism and cultural intrigue.
The Society for Accessible Travel and Hospitality (SATH) is an educational non-profit membership organization whose mission is to raise awareness of the needs of all travelers with disabilities, remove physical and attitudinal barriers to free access and expand travel opportunities in the United States and abroad. Members include travel professionals, consumers with disabilities and other individuals and corporations.
Back to Top
A congressionally-chartered veterans service organization founded in 1946, the Paralyzed Veterans of America (PVA) has unique expertise on a wide variety of issues involving the needs of veterans of the armed forces who have experienced spinal cord injury or dysfunction. PVA advocates for quality healthcare for members, research education addressing spinal cord injury and dysfunction, military benefits and civil rights and opportunities that maximize the independence of members.
Back to Top
Elwyn Inc., formerly the Elwyn Institute, is a not-for-profit human services organization serving children and adults with developmental, physical and emotional disabilities. Elwyn's programs are offered in Philadelphia area schools, community sites, workplaces and individual homes. Elwyn's aim is to provide opportunities for people with various challenges and disabilities to build independent, meaningful lives within their communities.
The Shriners Hospital in Philadelphia is a 59-bed pediatric orthopedic hospital providing a complete range of specialized medical and rehabilitation services at no charge to children with orthopedic problems or spinal cord injury.
Back to Top