Inglis Community Services
Employment Services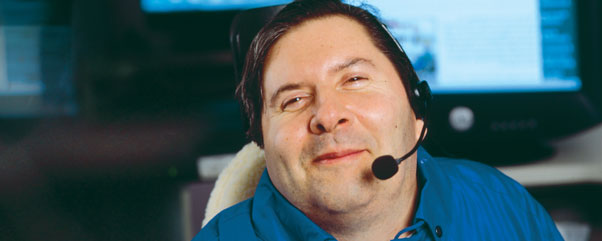 Inglis Community Employment Services provides a Person-Centered and Employment-First approach to assisting job-seekers achieve their career goals in competitive community employment.
Community Employment Services (CES) has a dedicated multi-disciplinary team that recognizes that talent is any company's greatest asset and our goal is to ensure that companies are aware that individuals with disabilities can meet or exceed that talent expectation. Our program receives funding through the Office of Vocational Rehabilitation Services, Office of Long Term Living (OLTL) Community Health Choices Managed Care Organizations.
Employment Services Coordinators provide:
Career, Skills and Interest Assessments and Exploration
Community Based Work Assessments
Individualized Training Plans
Job Coaching
Resume Development
Job Search Assistance
Interview Preparations and Mock Interview Practice
Job Retention Services
Accommodations Requests
Community Employment Services has worked with employers in the community such as the Pennsylvania Department of Transportation's photo license centers, Philadelphia Animal Care and Control Association, Employee Screening Services, Merchant's Choice Card Systems, and Greater Philadelphia Cares, among others.
Through Community Employment Services, you can receive pre-employment and on-the-job training and coaching to ensure your success. Community Employment Services is continually exploring potential job opportunities in the community.
Services are provided in the community, at your site of employment, or our office at 2600 Belmont Avenue, Philadelphia, PA 19131. Contact community@inglis.org for additional information.