Assistive Technology Program
Inglis Assistive Tech Solutions
Independence through technology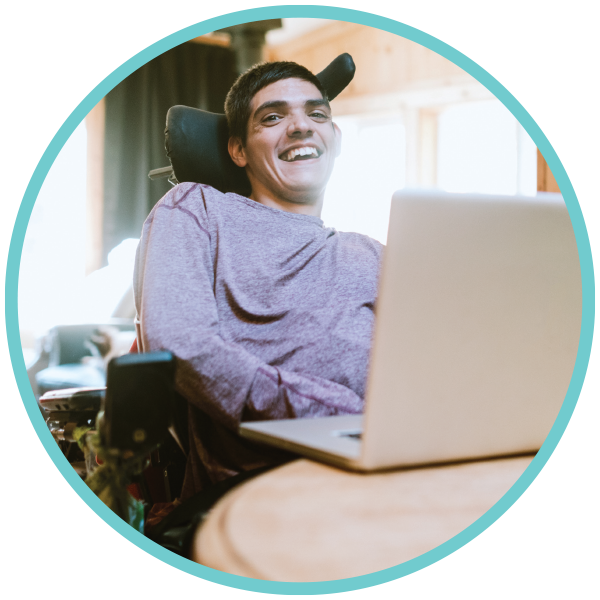 The world has changed around us. From video chats and conference calls, to online shopping and food delivery — technology is essential – and Inglis Assistive Tech Solutions (IATS) can help!
For more than three decades, Inglis has been a pioneer utilizing technologies to help those with disabilities gain greater independence to achieve their individual goals. We also use that expertise to support seniors – enhancing independence and the ability to age in place.
Our staff are all certified Assistive Technology Professionals (ATP).
To learn more about some of the services we offer, please follow this link.

Are you interested in using a computer, cell phone, or tablet?

IATS provides the education needed to build confidence.

Do you need assistive devices to overcome access challenges?

IATS provides exposure and training with assistive devices for endless possibilities.

Would you value connecting online (social media, online banking, shopping, etc.)?

IATS provides training to navigate the online world and promote individualized success.

Can you control your home environment easily and independently?

IATS provides Smart Home Technology recommendations, setup, and education.
If you are interested, or know someone who is interested, please complete this inquiry form and one of our team members will get in touch with you shortly. (link will open in a new window)
Inglis Assistive Tech Solutions provides specialized, goals-based assistive technology (AT) assessment, education, & support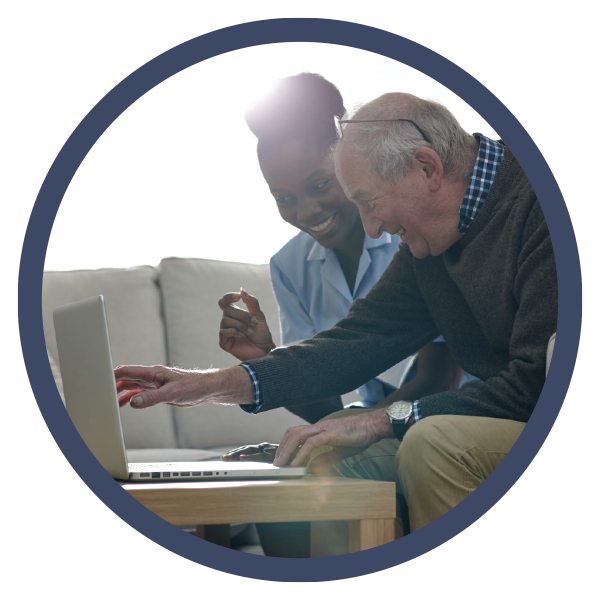 ASSESSMENT: dentifying individualized needs, capabilities, & goals
SUPPORT: ongoing guidance, building confidence, & reinforcing knowledge
EDUCATION: developing training & testing various assistive technology
IATS services are available virtually, in-person at our state-of-the-art AT computer lab, or in your home.
For information about IATS, please contact us at IATS@inglis.org or call us at 215-581-0767 or complete our inquiry form here (link opens in a new window).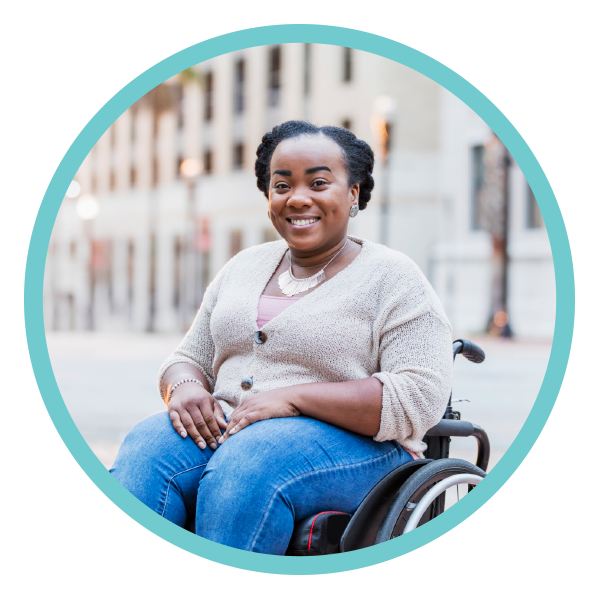 IATS also provides Assistive Tech services to Rehab Centers, Nursing Homes, Long-Term Care environments, and Senior Living Communities to support those they serve.
IATS services are available virtually, on-site at your facility, or at our state-of-the-art computer lab.
Please follow this link to learn more about our services which may be offered to individuals or scaled for groups.
For information about group sessions please contact us at IATS@inglis.org or call us at 215-581-0767.