2023 Golf Outing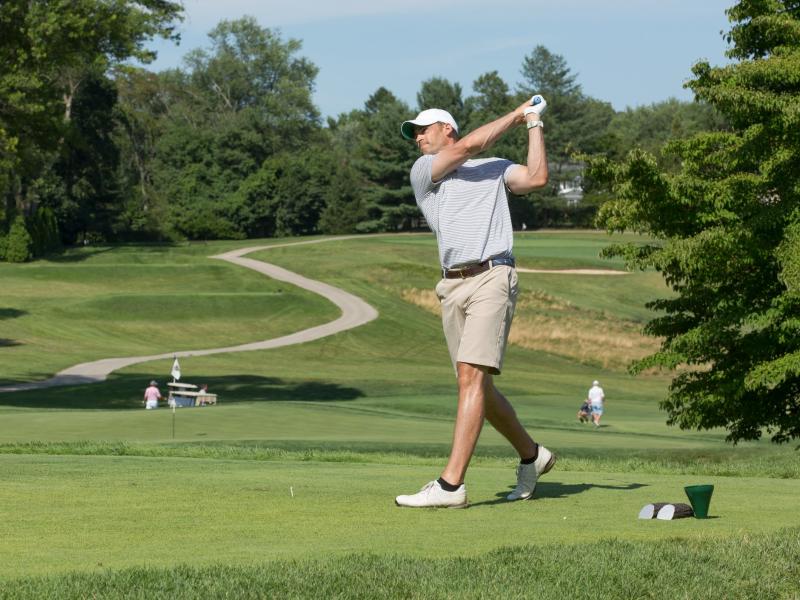 The 22nd Annual Inglis Golf Outing tees off on Monday, August 21st. Looking forward to seeing you there!
For any specific questions, please contact, page.zettlemoyer@inglis.org
For the past 21 years the Inglis Golf Outing has raised more than $2.5M to support special projects important to the Inglis Community. Recently, the outing has helped provide funding for Inglis Assistive Tech Solutions, our mobile customized AT program, and the recently opened Inglis Innovation Center and program space for Connections - a day program with enhancements. This year's outing will support the Inglis Independence at Home Fund, making homes more accessible through technology and modifications.
Make an additional impact by participating in the pledge challenge, which is an opportunity to fund specific needs within the Inglis Community
SCHEDULE OF THE DAY:
10:30am - Registration Opens
11:00am - Lunch
12:15pm - Welcome & Opening Remarks
12:30pm - Shotgun Start
5:00pm - Reception & Awards Ceremony
SPONSORSHIP INFORMATION:
Support independence at home for the disability community and become a sponsor! Whether as a golf sponsor, an event sponsor, or through one of our other opportunities, you can make a difference today. You may want to play a great round of golf on a stellar course, be a spectator and support one of the many parts of the event, or just show your support with your name or corporate logo displayed throughout the day. Whichever way you choose to sponsor our 22nd Annual Golf Outing, we look forward to having you join us.
Select one of the following links, representing the three types of sponsorships

Chairman's Sponsor, Platinum Sponsor, Inglis Sponsor

Luncheon Sponsor, Awards Ceremony Sponsor, Program Book Sponsor

Cart Sponsor, On-Course Hospitality, Group Skills Prizes, Individual Skill Prizes, Practice Area, Hole Sponsor
For more information about sponsorships for the 2023 Golf Outing, please contact Page Zettlemoyer at (215) 581-3134 or email us at golf@inglis.org.