Keen Games 2017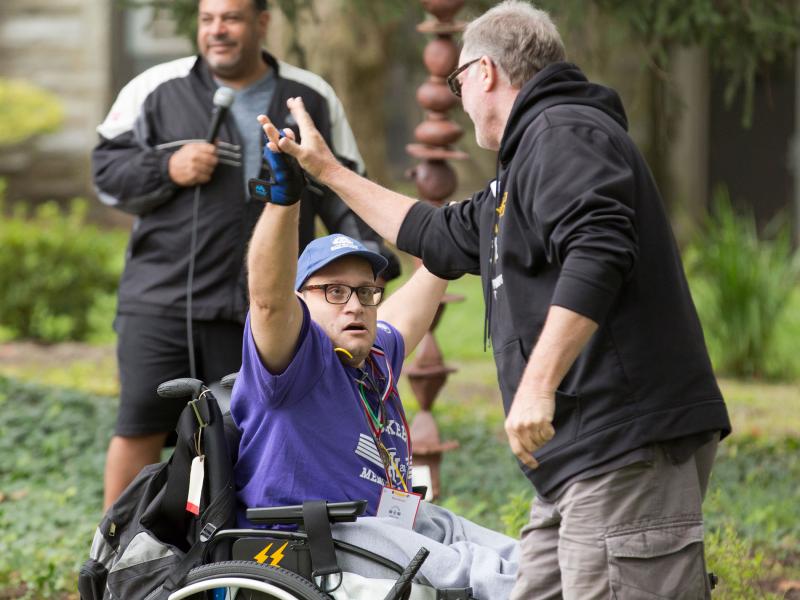 The 41st Annual Keen Games Event was a Success!
Inglis residents look forward to our annual Keen Games all year long, and spend the entire summer honing their skills for them. In two days of friendly competition, residents strive to achieve their personal bests in language, problem-solving and computer games on day one, and athletic games, including bowling, slalom, precision throw and shuffleboard on day two.
This year's Games were held on September 8th and 9th, with over 100 residents participating and more than 60 volunteers from the Community joined us for the Event.
Inglis also had a special guest thanks to longtime Inglis volunteer, Maria Spagnuolo. Maria asked her friend, Anthony Gargano, host of 97.5 The Fanatic, to join in the fun to provide live play-by-play coverage of the Games. "I am honored to be calling this year's games," said Gargano. "Our athletes possess something that cannot be coached: SPIRIT. How uplifting to be able to see this type of spirit at the Inglis Keen Games!"
The Games, now in their 41st year, are named for Alice Lightner Keen, who inaugurated the event to celebrate Inglis' Centennial in 1976.
To view more photos from the 2017 Annual Keen Games visit our Flickr page!
Special thanks to the sponsors of the 2017 Keen Games Event,
Wells Fargo &The Drumcliff Foundation