May 09, 2020
Celebrating our Front Line Teams and Our Residents
Like communities around the country, many Inglis staff who have been working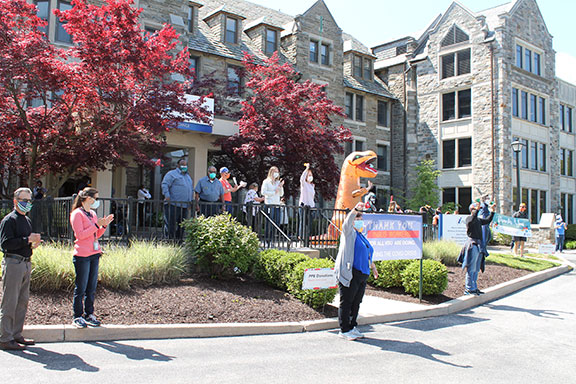 remotely – along with board members, family, friends, and even a Tyranasaurus Rex – gathered together outside Inglis House (at a safe distance), wearing our masks and making a Joyful Noise to celebrate our front line teams as they entered and exited the facility during shift change.
Passing cars on Belmont Avenue got into the spirit by honking their horns and joining the chorus of pots, pans, horns, whistles and lots of friendly clapping and yelling.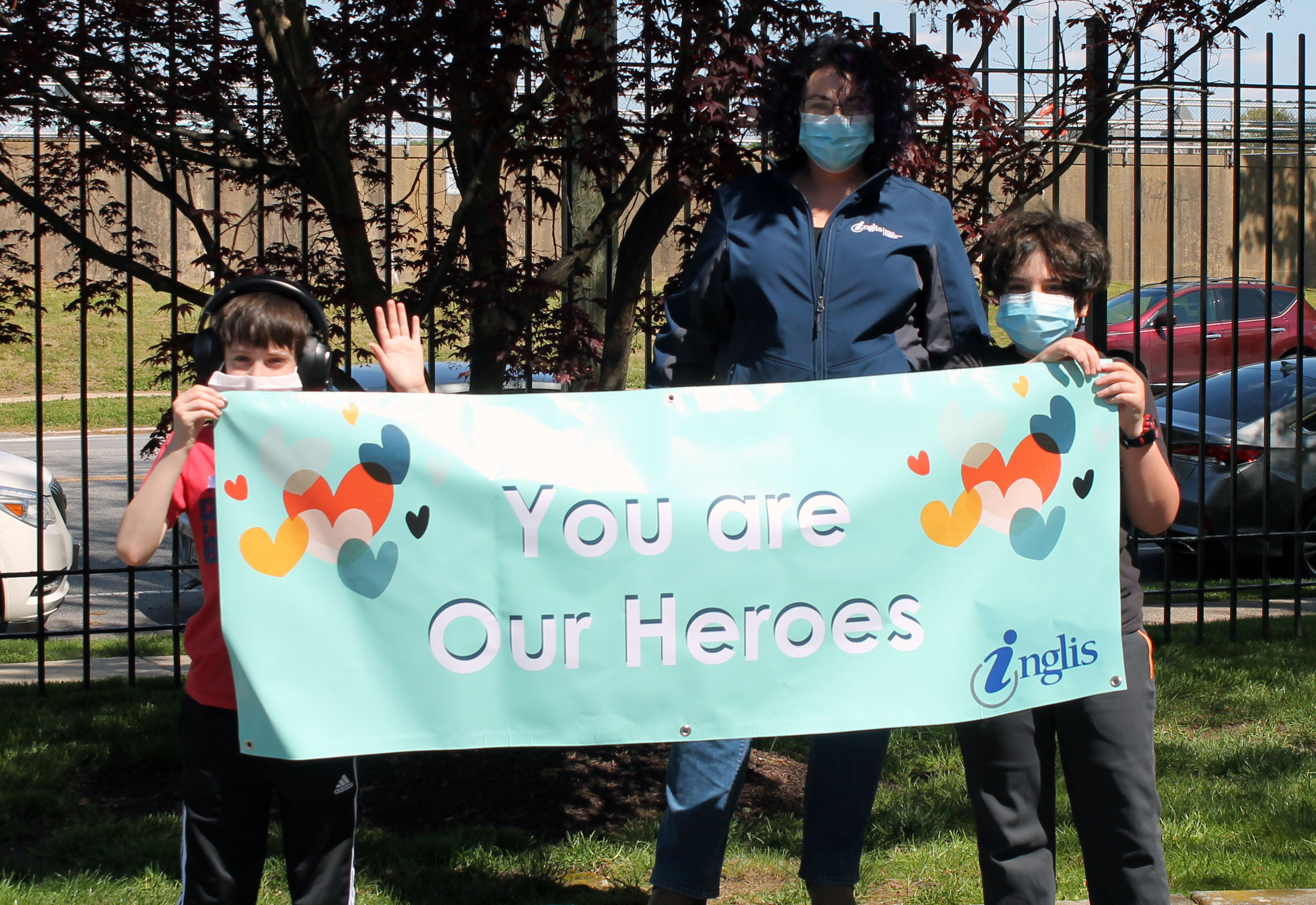 After celebrating the staff, the group walked to Inglis' beautiful Courtyard to celebrate our residents making sure they could hear the cheering.
Our grateful thanks to our amazing front line teams and our incredible residents - they are strong, resilient, and they truly are our heroes!
Check out the videos and additional photos below.
Additional Photos: