May 02, 2017
Person-Centered Care: Making a House a Home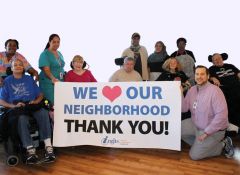 Several years ago, Inglis began its transition to a Person-Centered model of care — one that makes resident preferences and choices a priority — and away from the old, institutional way of living.
Our hospital-like environment was converted to one that looks more like home. We silenced noisy call bells, reduced overhead paging, softened the lighting, and eliminated fixed bathing and dining schedules, among many other changes.
Today, the former "nursing units" have become six neighbor-hoods. Visitors to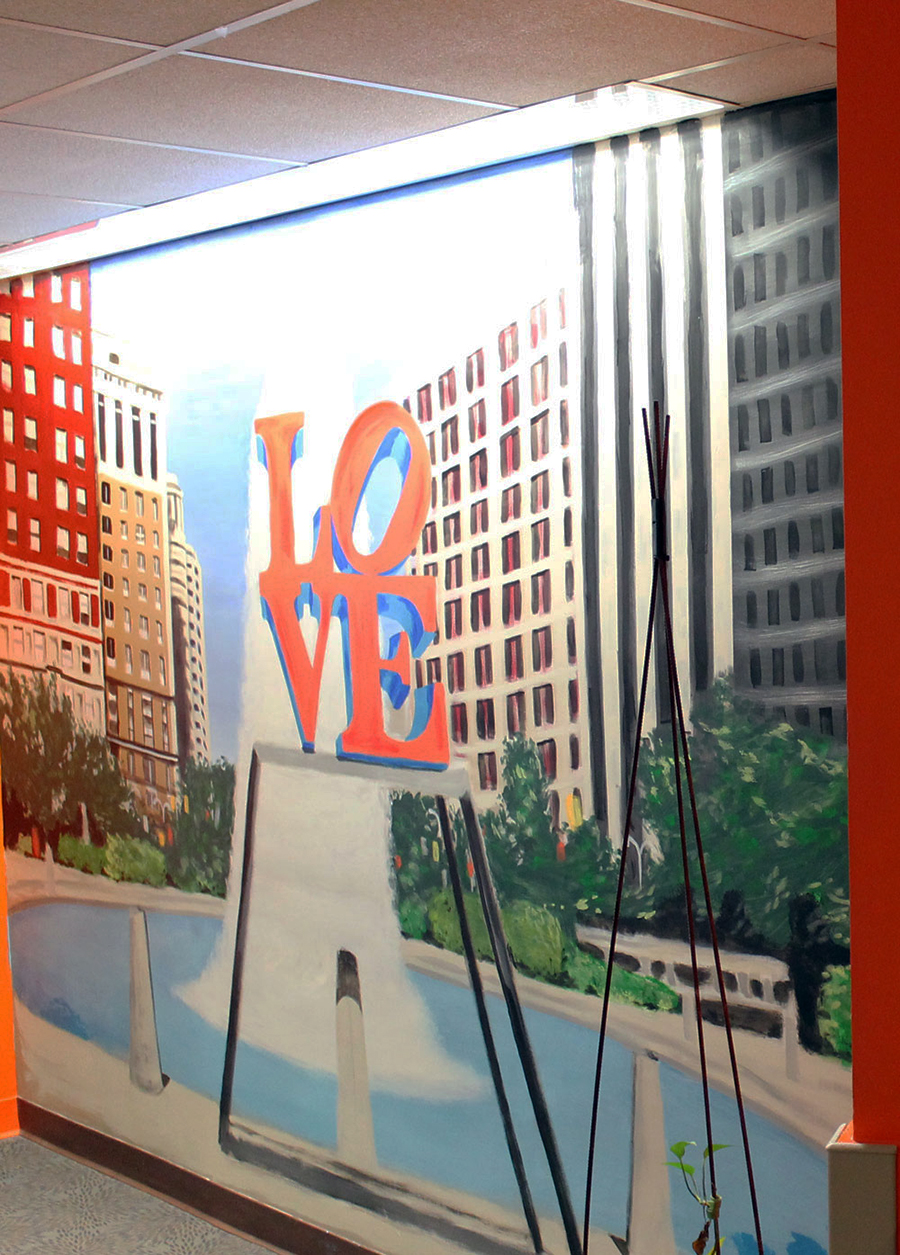 each neighborhood are greeted by a custom, hand-painted mural, depicting a theme chosen by residents and staff.
All living areas boast new furniture, flooring, molding and an attractive new color scheme, also selected by those who live and work in the neighborhoods. The newly renovated dining solariums, equipped with full kitchens and pantries, are spacious and brightly lit with panoramic views of the outdoors. Here, breakfast is made to order. If nothing on the lunch or dinner menu is appealing, residents can choose from a
variety of alternatives made on the spot by a neighborhood homemaker. Hallways have attractive new floor coverings and colorful walls are lined with "memory boxes" that tell the stories of residents living there. The traditional nursing stations have been replaced with more welcoming, accessible areas.
As attractive as the new surroundings are, Person-Centered Care at Inglis goes much deeper. Residents, staff and family members attend Person First education sessions, where they explore the model's values, learn improved ways of communicating and share what "creating a home" at Inglis means to them.
Person-Centered Care would not be a reality at Inglis without our many generous donors. We thank them for their extraordinary commitment to improving the quality of life for our residents.