Properties
Inglis Methodist Gardens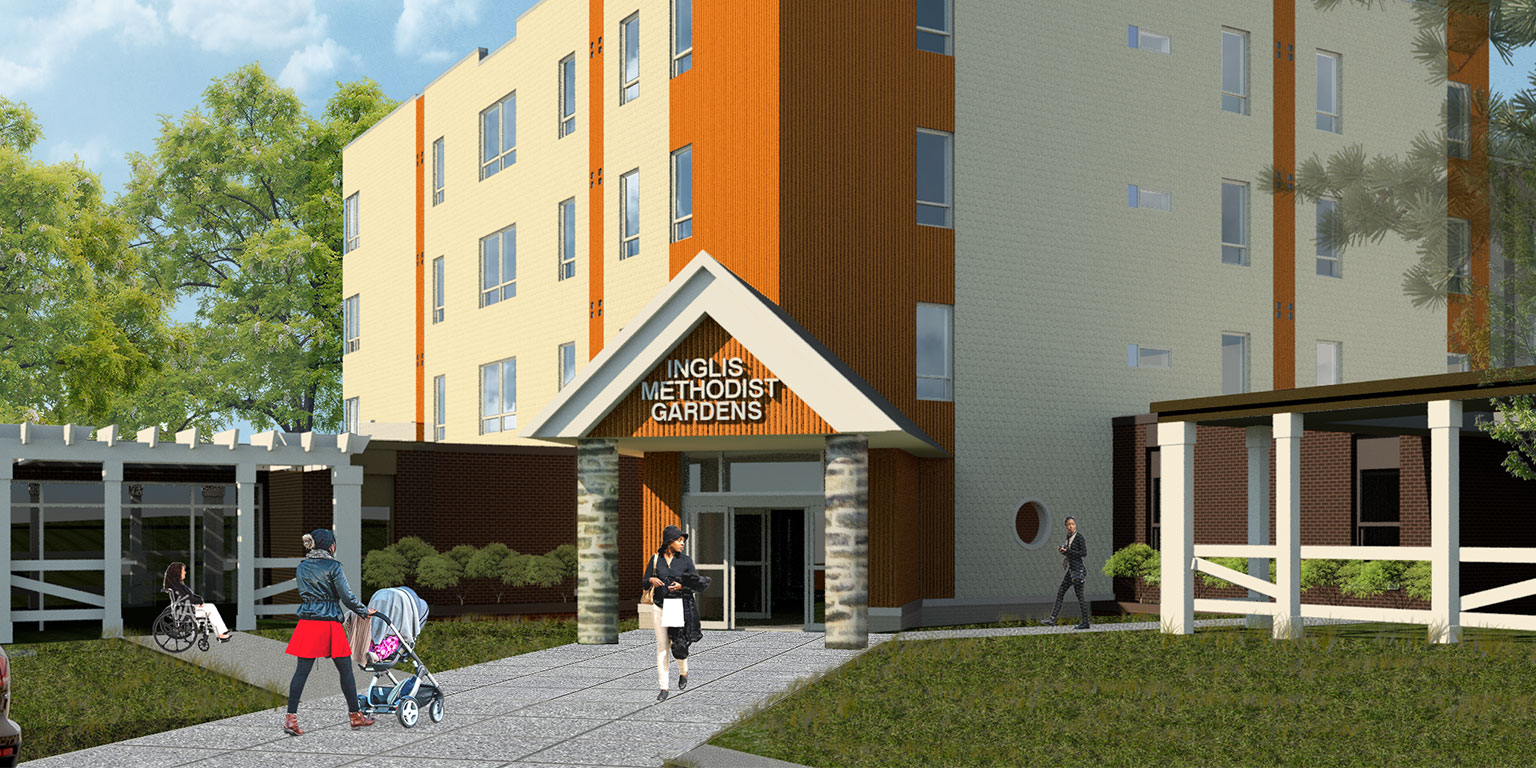 4161 Edgley Avenue Philadelphia, PA 19131
Specialized affordable, accessible housing for people with disabilities or those transitioning from homelessness.
Inglis Methodist Gardens will be an inclusive community of 47 accessible, affordable and technologically-enhanced apartments, located on the campus of Methodist Services in the Wynnefield Heights neighborhood of Philadelphia. Developed by Inglis and Methodist Services.
COMING SOON!
We are currently accepting applications.
Resources:
To complete your application, please join us at the Inglis Gardens at Belmont II Community Room - 2560 Belmont Avenue, Philadelphia, PA 19131
Featuring/Amenities:
Spacious 1 and 2 bedroom Apartments
Accessible Apartments fitted with Smart Home Technology
On-Site Laundry
Individually Controlled Heating and
Air-Conditioning
Supportive Services
To Qualify, Applicants Must:
Be 18 years of age and older
Meet the income requirements
Require the needs of an accessible apartment, or be referred by an agency supporting people experiencing homelessness
Meet the Credit and Criminal Screening requirements
Applicants Should Bring:
Current Government-issued photo ID
Social Security Card
Birth Certificate
Proof of income and proof of assets for all household members
After July 1, applications may be obtained by calling Inglis Housing Corporation
at 215-581-0712 or housing@inglis.org