March 02, 2022
2022 Paralympics in Beijing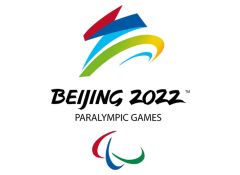 Every four years, the hope is the world will put aside politics, cultural conflicts, and philosphical differences - and join as one global community to celebrate the best of humanity through sportmanship.
The 2022 Paralympic Winter Games begin on Friday, March 4 through Sunday, March 13 in Beijing, China featuring roughly 736 athletes competing across a total of 78 medal events (39 for men, 35 for women, and 4 mixed events).
The Opening Ceremony was held on Friday, March 4th in Beijing, China. This year's theme is "Together for a Shared Future." The games continue through March 13th, 2022.
Below you will find links to various news sites about coverage of the games. We wil lupdate them throughout the games, please check back often.
(All links below will open in new windows).
SCHEDULES & VIEWING:
OPENING CEREMONY & COVERAGE:
ATHLETE PROFILES/STORIES:
CLOSING CEREMONY & COVERAGE: