February 23, 2022
Philadelphia launches housing and neighborhood survey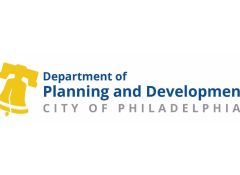 The City of Philadelphia wants to hear from you about your housing and neighborhood. They also want to know what happened the last time you looked for housing. Your answers will help shape the housing and neighborhood investment plans of the future.

For all Philadelphia residents, the survey may be found by following this link: https://phdcphila.org/2022-philadelphia-housing-and-neighborhood-survey (Link will open in a new window.)
The last time they distributed this survey was in 2016. The results from that survey were used to inform housing programs and improvements to public spaces. Your input will help Philly continue and expand these programs, and develop new programs in the future.

This survey takes about 10-20 minutes to complete. Your answers are confidential. At the end of the survey, they ask for your zip code so they can group answers together based on area of the city. Response deadline is February 28, 2022.

The survey can be found in eight (8) different languages – English, Spanish, Chinese, Arabic, French, Portuguese, Russian, and Vietnamese.

For all Philadelphia residents, the survey may be found by following this link: https://phdcphila.org/2022-philadelphia-housing-and-neighborhood-survey (Link will open in a new window.)

Thank you for supporting the City's housing and community development work!