March 17, 2015
New Wellness & Rehabilitation Center Takes Shape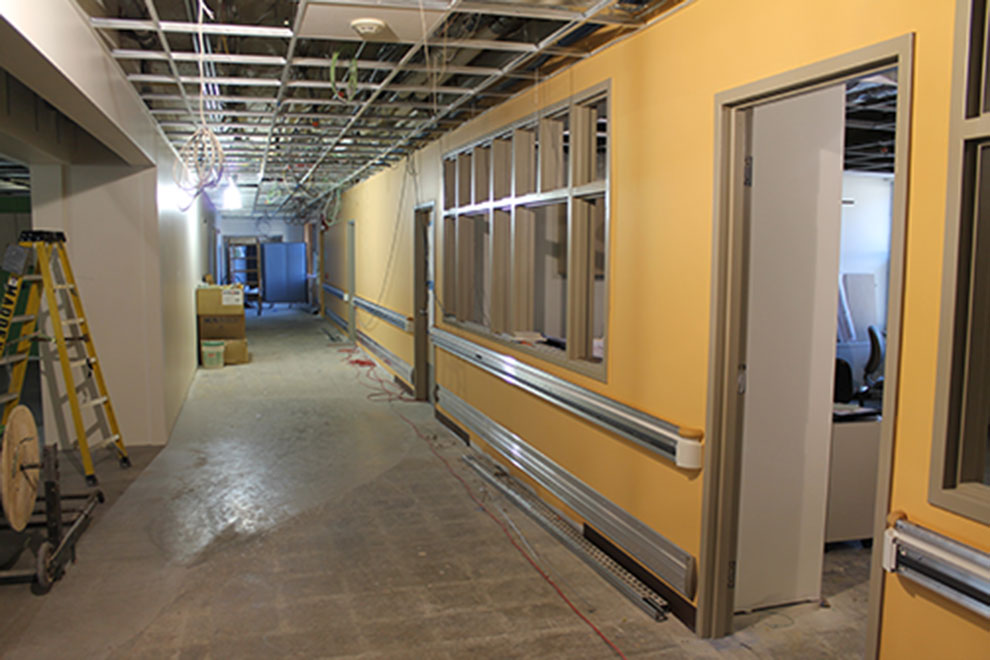 Construction on the new Inglis Wellness and Rehab Center has begun and will be completed in May. The new Center will be located on the first floor of the Therapy Building.
Inglis' former gym space was overcrowded and had become inefficient through the years as equipment and treatment areas were randomly added. In addition, staff were spread out over two floors. In the new gym, physical, occupational, speech and restorative therapists will share the same space, fostering even greater communication and collaboration among the disciplines. The new Center will feature a spacious open concept gym area filled with natural light. Flooring will be patterned in non-skid materials to lead visitors through the space in a welcoming way.
A color palette has been chosen to create a calm, light and healthy environment. It is designed with clean lines and new, upgraded equipment including upper body machines, Pilates, weight machines and cycles.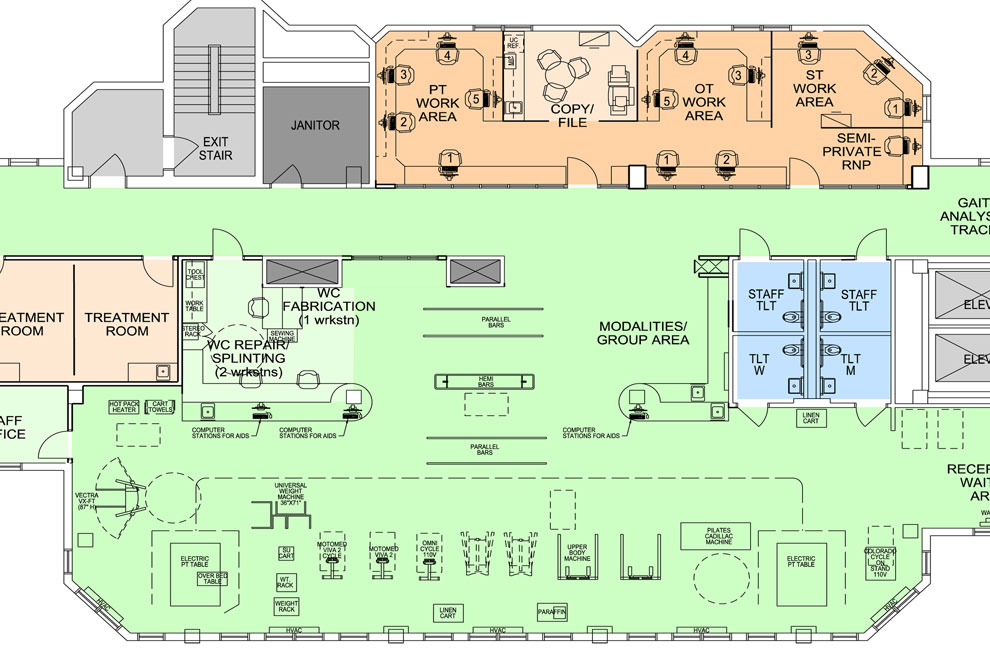 Also included is a space for wheelchair repairs and customization, as well as a reception area, private treatment rooms and staff offices. Wellness programming on nutrition, stress reduction, weight loss and other lifestyle topics will be exciting new additions. Look for more about the new Center, along with more information about the generous donors who made it possible, in the Spring issue of Image.
This new Center is made possible thanks to the generous support of The Pew Charitable Trusts, Hess Foundation, Reliant Senior Care, and the 2013 and 2014 Inglis Golf Outings. We are grateful for these transformational gifts to the Inglis Community!