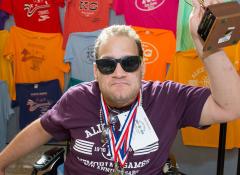 Elias Garena - 2016 Keen Games Award-Winner: Most Courageous Athlete
"Home" is a place where you can be yourself…a place where family members support you, recognize you and appreciate you for your special gifts and accomplishments.
Inglis resident Elias Gerena, who lives with spina bifida, has truly found a home at Inglis House since arriving several months ago. "The best thing about being here is that I've met people my own age," says Elias. "All of the residents in my former nursing home were much older; it was hard to talk to them."
Although Elias enjoys living at Inglis, his family is an important foundation for him. His parents are regulars at Inglis and he "loves and cherishes" the pet Chihuahua and Shih Tzu that they bring along on their visits. Elias also speaks fondly of his brother, another frequent visitor who is a West Chester, PA, police officer. "He's the law," Elias says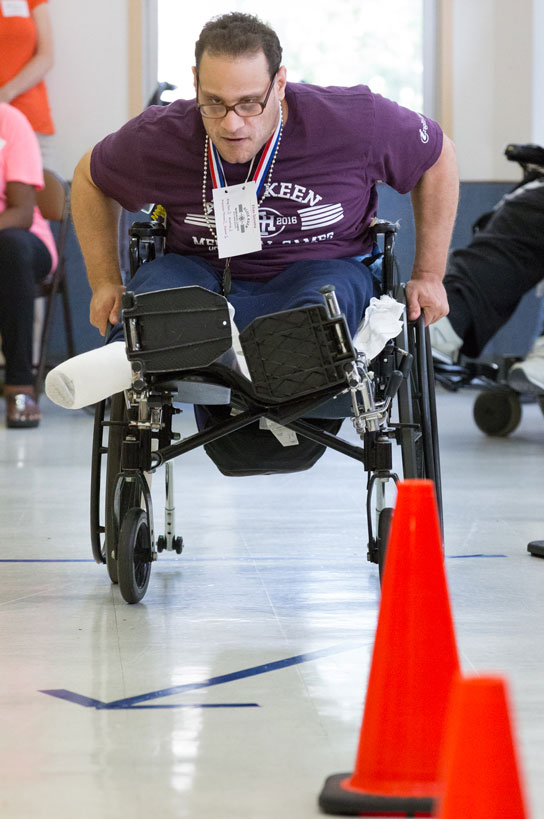 proudly.
Elias swept many of the competitions held during this year's Keen Games, an annual event that gives Inglis residents a chance to test their cognitive and athletic skills. He claimed two gold and two silver medals and a trophy for Most Courageous Athlete, selected by fellow residents for his sportsmanship. Slalom is his favorite Keen Games event, and Elias is justifiably proud having completed the challenging course using a manual wheelchair in just 19 seconds. In addition to the Keen Games, Elias enjoys other Inglis activities, including Game night, Movie night and Trivia. He's also a fan of classic comedy and can do a spot-on imitation of the three stooges, his favorite vintage show.
Affable and with a good sense of humor, Elias has become the "life of the party" on his 3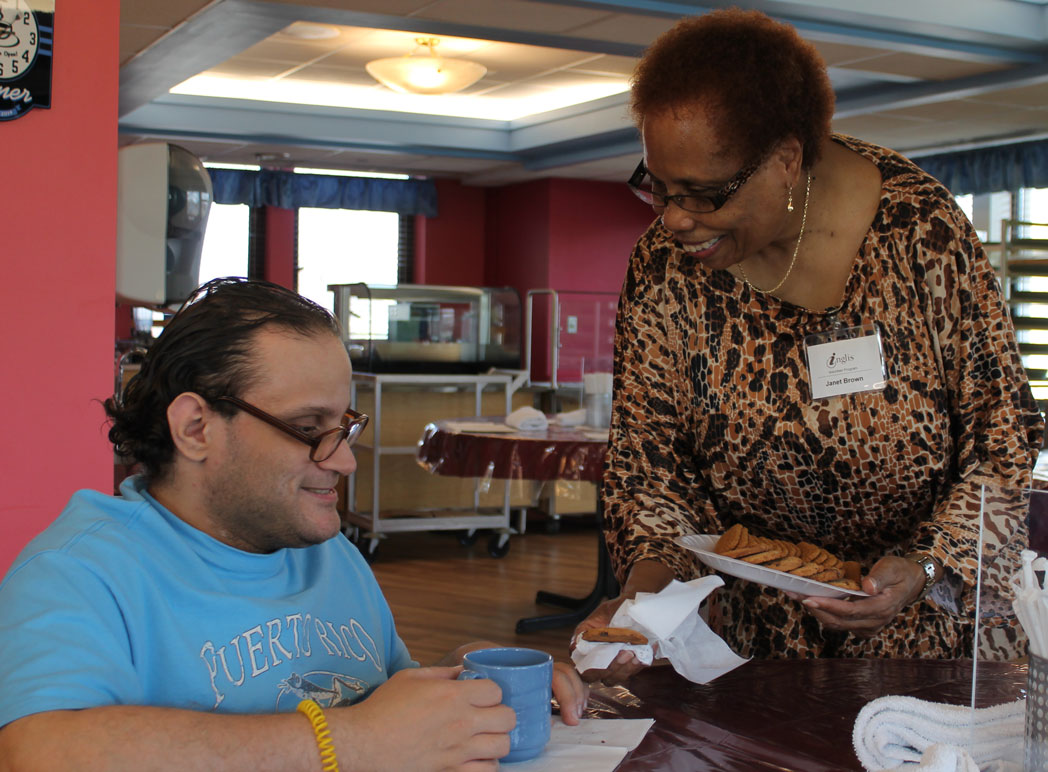 South neighborhood. He is involved in all the neighborhood happenings and is a regular at the weekly tea held by Inglis volunteers. "I love that when I go there, they remember what my favorite kind of tea is, and always have it ready for me," he says.
With a busy social life, events that allow him to showcase his athletic prowess and a whirlwind of daily activities, Inglis is certainly helping Elias enjoy "life to the fullest."