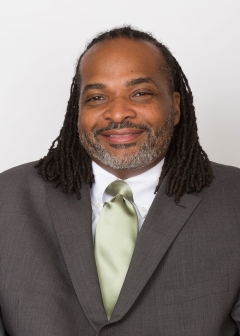 Charles W. Horton Jr.
Senior Director, Advocacy & Inclusion
Charles develops and implements advocacy strategies at the local, state and national levels. He is responsible for building partnerships with other organizations to advance Inglis' strategic mission of enabling people with disabilities to achieve their goals and live life to the fullest. Charles drafts advocacy and educational materials on emerging policy issues that affect people with disabilities. In addition, he collaborates with the Marketing & Communications, Development and New Business Development Teams on initiatives to strengthen Inglis' identity as an innovator and leader in supporting the inclusion, independence and wellness of people with disabilities and those who care for them.
Prior to joining Inglis, Charles served the City of Philadelphia as the Executive Director of the Mayor's Commission on People with Disabilities. Since he began in that role in 2006, he has served and advised three Mayors and their administrations about projects and services relating to the needs of people with disabilities; promoted self-advocacy and independence for people with disabilities; supported the City to meet the needs of the Americans with Disabilities Act (ADA); and developed workshops, community outreach, and public awareness programs.
Charles has a degree in Biomedical Electrical Engineering from Community College of Philadelphia, as well as certifications in the ADA, the Architectural Barriers Act Accessibility Guidelines, and in Electric and Information Technology Accessibility Standards.