February 14, 2018
Inglis Appoints New Executive Director & Administrator of Inglis House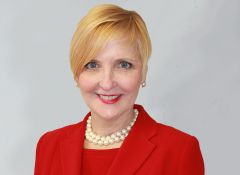 Inglis is delighted to announce the appointment of Patricia McCloskey, MSN, RN, NHA, as Executive Director & Administrator of Inglis House.
A talented leader with in-depth expertise in the administration of long-term care services, Patti is responsible for the comprehensive management of Inglis House. "I am honored and privileged to be at Inglis and to work with a supportive executive team and a staff dedicated to enabling Inglis residents to 'live life to the fullest,'" she said.
Patti came to Inglis in May 2017 as Interim Director of Clinical Excellence, charged with leading Inglis' performance improvement, infection prevention and control, and regulatory compliance activities. Due to her superior long-term care services acumen, she was promoted to Co-Executive Director, Director of Clinical Services in July 2017, and to her current Executive Director position in January.
Major Accomplishments & Opportunities
One of Patti's first goals was to rebuild a new nursing leadership team. During the past several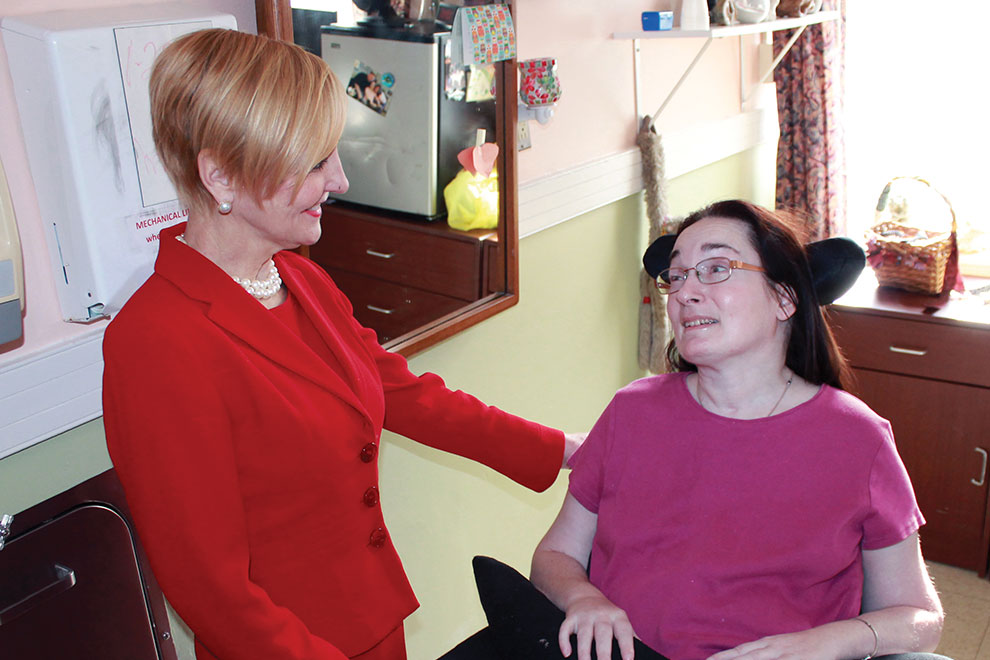 months, Patti and her team have worked to refine clinical services that enhance staff efficiency, quality of care and most importantly, quality of life.
"We are now developing policies, procedures and processes to enhance our wound prevention and management program, as well as our infection prevention and control programs. We are also focusing on ways to reduce resident hospitalizations," says Patti. "In addition, we are implementing a new pharmacy system to increase efficiency and accuracy, and decrease the time required for medication administration."
Because Inglis residents are younger than the average nursing home population, Patti finds our environment rich with educational opportunities. "Our residents are highly engaged," she says. "They are eager to be involved in their care decisions. I look forward to including them on committees and providing ongoing education programs that promote doing things with our residents, rather than simply for them."
Making a Mark in Long-Term Care Nursing
Patti's initial career goal was to become a dentist. However, after volunteering at her local community hospital and a long-term care facility, she discovered that her true passion was nursing. Her earliest nursing positions were in acute care, and she transitioned into long-term care for an opportunity to establish ongoing relationships with residents and their families.
Before coming to Inglis, Patti was a consultant with Strategic Solutions Healthcare Consulting in Barrington, NJ. She is the former Executive Director of Health Care Quality Assurance and Compliance at Lutheran Social Ministries in Burlington, NJ. Prior to that, Patti was Director of Clinical Standards at NewCourtland in Philadelphia. She has also held Director of Nursing roles at Penn Center for Rehabilitation and Care and Logan Square East, both in Philadelphia. A licensed nursing home administrator, Patti holds a Master of Science in Nursing from the University of Pennsylvania, and a Bachelor of Science in Nursing from Temple University.