December 17, 2014
Tax Free Disability Savings Bill Headed to Obama
Disability in the News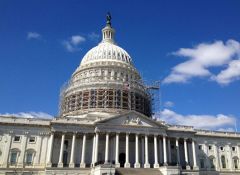 One of the most significant pieces of legislation affecting Americans with Disabilities since the ADA was signed nearly 25 years ago, has been overwhelmingly approved by the US Senate and now will head to the White House awaiting a signature by President Obama.
Senators voted by a 76 to 16 margin to enact the Stephen Beck Jr. Achieving a Better Life Experience Act of 2014 (know more casually as the ABLE Act).
The law would allow people with disabilities to create special savings accounts where they can put aside funds for education, transportation, health care, etc. - and all this can be done without risking their eligibility for Social Security and other governmental disability benefits.
Read the great article from our friends at DisabiliyScoop.com. (The link will open in a new window).