Journeys—Inglis' Certified Peer Specialists
Journeys Program Enrollment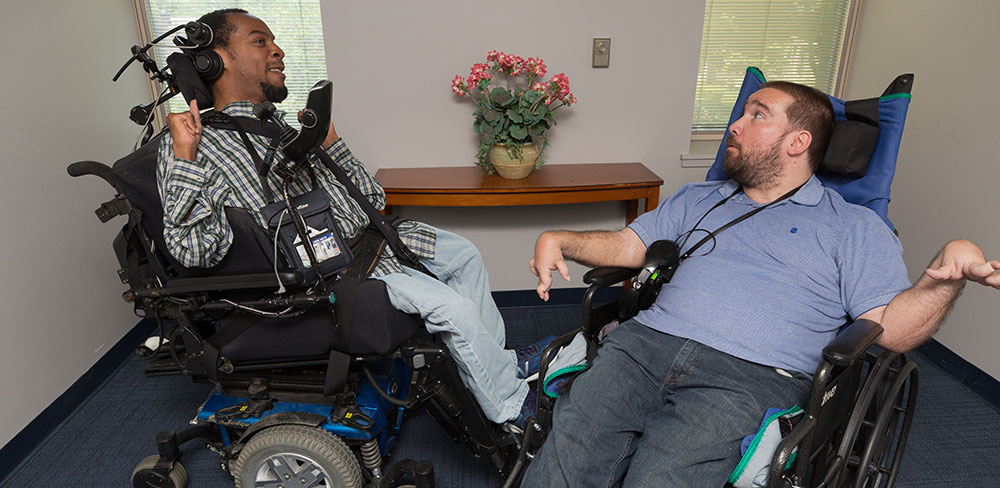 Thank you for your interest in the Journeys Program.
Steps for Enrollment:
Admission criteria:
Journeys serves adults, 21 and older, that have a major mental health diagnosis, as well as a physical disability.
Individuals must have a physical disability and be assessed by a psychiatrist giving a recommendation for certified peer specialist services.
Individuals must be capable of meeting with a Journeys Peer (face-to-face and over the phone) and have a desire to improve his/her quality of life.
Procedures:
Complete

TWO

forms -1) the Journeys Enrollment Application, and 2) the Journeys LPHA referral form:

Follow this link to download Journeys Enrollment Application (This link will open a PDF file in a new window. Please print it and fill it our and return to Journeys.)
Follow this link to download the LPHA Referral form (This link opens a PDF in a new window)
The Journeys application must be accompanied by the LPHA referral form in order to be considered a complete application. This form should be completed by one of the following medical professionals: physician, physician's assistant, psychologist, or registered nurse practitioner.
Completed applications can be mailed to Journeys, 2562 Belmont Avenue, Philadelphia, PA 19131 or emailed to us at Journeys@inglis.org.

Submit your completed Enrollment Application, along with:

Signed Psychiatric evaluation dated within the last 6 months
Other supplemental documents may be requested during enrollment (ID, medical cards, etc.)

Once your application has been reviewed and approved for Journeys services, you will be assigned to an LCPS within 3 business days of approval.

Waitlist Disclaimer: If an applicant is eligible and approved for services, but there is no current Journeys Peer availability, the applicant will be placed on a waitlist maintained by program leadership and applicant will be notified. (Applicants will be pulled off the waitlist in the order which completed applications were approved.)

Once you are assigned to a Journeys CPS, you will work together to complete the enrollment packet. The packet will include at least the following elements:

Available services and goals of the program.
Rights and Responsibilities
Privacy Practices
Discharge Criteria
Consent to Participate

You will receive a copy of the signed enrollment agreement and a copy of the enrollment packet and begin working together with your Journeys CPS.
You will be asked to complete the following forms to gather some more basic information and to begin determining what goals you would like to work on with your Journeys CPS:

Releases of Information
Face Sheet
Personal Vision Assessment
Individual Service Plan
Community Integration Tool
Mental health assessment forms
If you have questions or any problems, please do not hesitate to call us at 215-581-3121 or email us at Journeys@inglis.org.