January 08, 2016
Free Webinar-Depression & Sleep Issues with MS
Disability in the News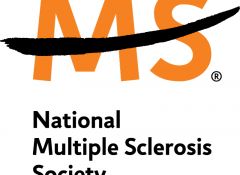 Depression and Sleep Issues in Multiple Sclerosis
Free MS Nursing Home Alliance Webinar
Thursday, January 14, 2016, 3-5pm
Featuring: Roz Kalb, PhD, and Abbey Hughes, PhD
Join us for an informative discussion of the characteristics, latest research and management approaches to these two common, MS-related problems.
Please register by January 8, 2016 by contacting:
ashley.blackmond@inglis.org or call 215-581-0710
Do you have specific questions about depression and sleep disorders in MS? Email them to: Debra.Frankel@nmss.org and the speakers will address them as time permits.
There are Two Ways to You Can Attend:
At Inglis:
Morris Klein Conference Room, Ground Floor
North Entrance (4500 Conshohocken Avenue)
or
Via Your Personal Computer
Login Information:
Join the meeting at: https://global.gotomeeting.com/join/525711845.
For audio, use your computer's microphone and speakers (VoIP) - a headset is recommended, though not required.
Or call in using your telephone:
Dial: +1 (408) 650-3123
Access Code: 525-711-845
Audio PIN: Shown after joining the meeting.
Meeting ID: 525-711-845