February 07, 2018
Inglis is Open During Eagles Parade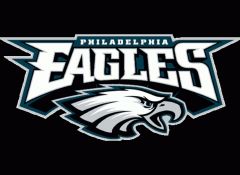 Inglis celebrates the spectacular, history-making win of the Philadelphia Eagles at the 52nd Super Bowl, and eagerly anticipates the victory parade which will take place Thursday, February 8th.
We know that there will be some transportation challenges and other closures that impact our staff, so please take a moment to review the information below, to consult the travel advisories (please see links below), and to ensure that this message is shared with your teams. No matter where you live in the region, you are likely to be impacted.
Please remember that our top priority at Inglis is caring for the people we serve 24/7/365. Essential employees who are scheduled to work on Thursday, February 8th, should plan to be here.
All Inglis House employees are essential.
If you are an essential employee and have any questions regarding staffing, please speak to your manager directly.
Inglis Day Program and all Community Support Services will be open with full staffing.
Exempt salaried employees who are not considered essential AND who are unable to travel into the office may work remotely with prior manager approval or utilize personal or vacation time in lieu of hours worked, also with prior manager approval. Working remotely does not apply to non-exempt hourly employees in any department or entity.
The parade and celebratory rally will be televised in Founders' Hall and other locations around Inglis House that will be announced, from 11 a.m. until completion. Stop by and give a cheer as time permits!

Please share this with your teams who may not have email access. Thank you.
Resources:
www.SEPTA.org (then click on parade service)
www.ridePATCO.org (then click on championship parade)
www.phila.gov (then click on Eagles parade link)