January 03, 2018
Meet our Donors: Marilyn Caras Newman & Pat Newman
Marilyn Caras Newman is the sister of Inglis resident James Caras, who lives with multiple sclerosis. Since he moved to Inglis seven years ago, this devoted sister has been on the lookout for opportunities to raise money for Inglis, helping Jimmy and his fellow residents to enjoy a better life.
When Pat and I were married five years ago, we asked our guests to donate to Inglis in lieu of gifts. Thanks to the generosity of our friends and family, $12,000 was contributed to Inglis. At the same time, the Person-Centered Care (PCC) model was taking shape and the goal was to transform the resident units into homelike neighborhoods. We asked Co-Executive Director (at the time) Bill Grim to match our donation and use it for the renovation of 3South, where Jimmy lives. He did, and it really started the ball rolling. Next, Dixie Wigton generously offered to be that neighborhood's patron. As a result, 3South became the first PCC neighborhood.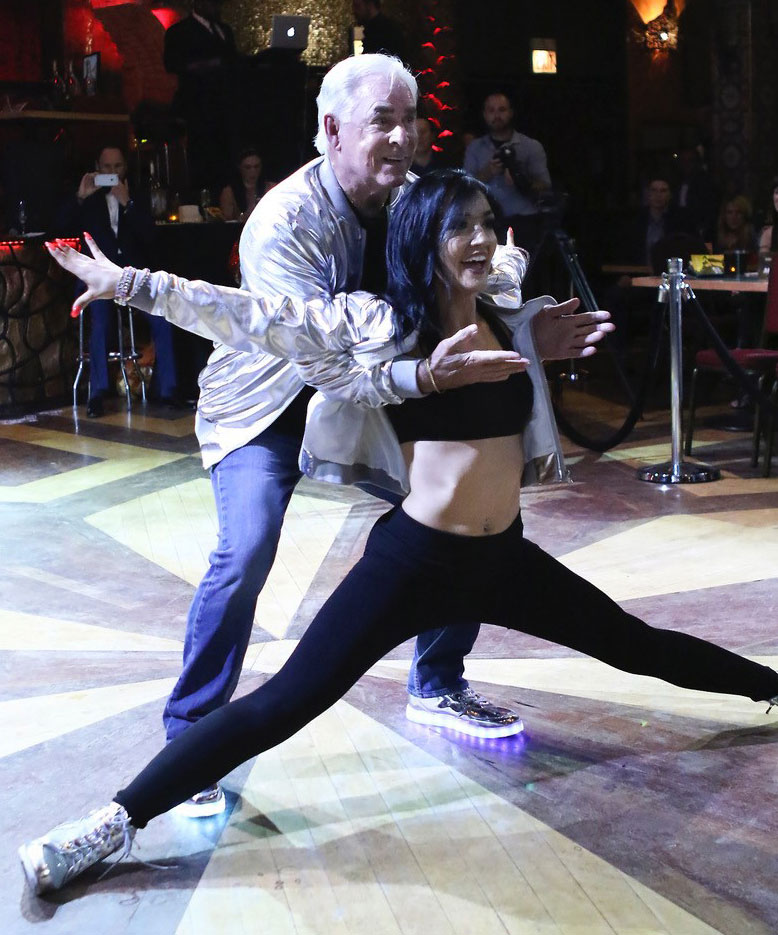 In May of last year, my husband Pat stepped way out of his comfort zone to dance for Inglis. After many weeks of practice with an Arthur Murray Dance Centers professional, they performed two dances at a charity event, "Dancing with the Brokers," in front of several thousand people. At the end of the night, Pat won the Heavy Hitter award and got a huge trophy for being the dancer who raised the most money for that event—$125,000—of which $20,000 went to Inglis.
The residents of 3S sent Pat a note which read:
Dear Pat,
Your fortune is clear…you are a winner! Thank you for taking this step for Inglis. Your light shines all the way to Philly. Good Luck!
-The 3S Neighborhood and the Inglis Community.
Why Inglis? Inglis has been a godsend to Jimmy and our family. Jimmy's long journey with MS began eight years before he came to Inglis. It progressed to where he was not able to care for himself. Our brother Harry and I visit regularly, but Inglis has also
become his family. I have a nursing background and I see firsthand what a wonderful organization Inglis is, not just for Jimmy, but for others. The staff and managers are the best for people with disabilities.