May 08, 2017
My Medicaid, My Life - "New York Times" Op/Ed
Disability in the News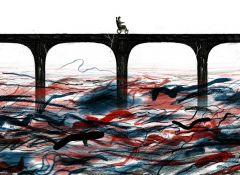 Alice Wong, founder of the Disability Visibility Project and a co-partner in #CripTheVote, recently wrote an Op/Ed for The New York Times about her experiences as a person with a disability who relies on state and federal dollars to cover costs of her care and attendant services - allowing her, as she wrote, "choices and the basic human right of self-determination."
In this difficult political climate, Ms. Wong's experiences and insights shed a much-needed light on the very serious issue of funding support for people with disabilities.
Here is the link to Ms. Won's Op/Ed in the May 4th issue of The New York Times.
This article is solely the property of The New York Times, and Inglis only proves a link here so as to share the story. The illustration, by Dadu Shin, is also the property of The New York Times.