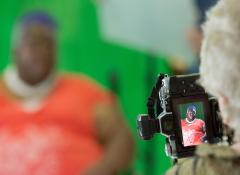 "Disability Becomes Beauty Becomes Art Becomes Change"
When Inglis recreation therapist Jackie Bokunwicz learned of the Bold Beauty Project, she immediately thought of the participants in the Women's Group that she leads each week as part of the Therapeutic Recreation program at Inglis. The Bold Beauty Project is a visual arts initiative that showcases women living with various disabilities. The Bold Beauty Exhibition seeks to create social change by using art at the intersection of beauty and disability.
Four women from Inglis House who are also part of the Women's Group were eager to participate in the Philadelphia exhibition. The models were photographed along with their own personal story to recognize their beauty, strength and courage. Bold Beauty worked with each resident and paired them with a volunteer photographer after gathering information from each model about their inspiration and what makes them feel beautiful and confident.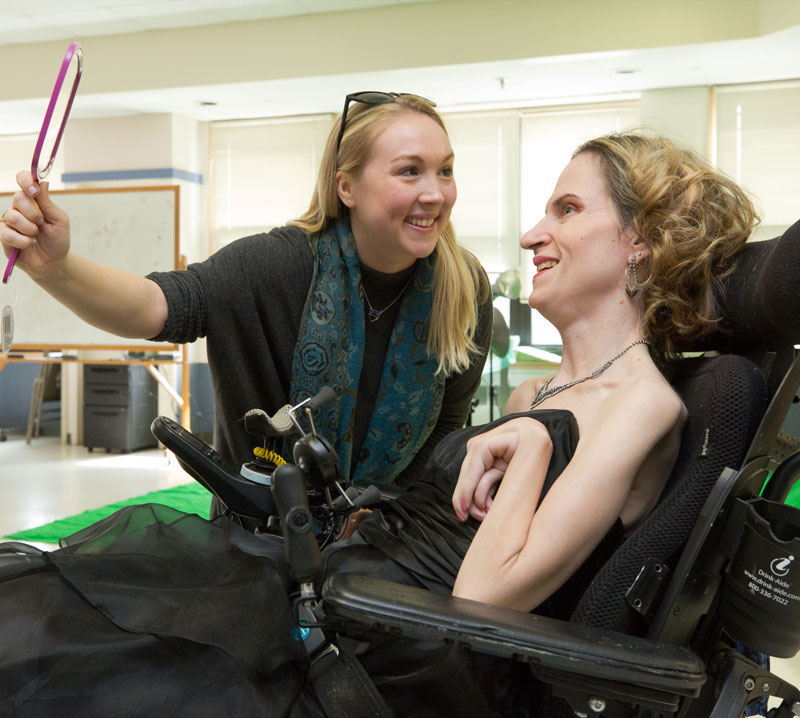 Inglis resident Stephanie Pearce shared what it felt like being part of the Bold Beauty Project. "Participating in this exhibit as a model was a very liberating experience and it was so nice to have all that positive attention while knowing my photos may empower other women with disabilities to be proud of their own beauty."
This powerful photography exhibition was part of the All About Art Exhibit at MossRehab which ran this spring. Stay tuned for the arrival of the Bold Beauty Project at Inglis this fall.