January 23, 2017
Google "Doodle" Celebrates Disability Advocate
Disability in the News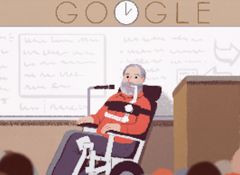 As Inglis celebrates the 140th anniversary of our founding, we will highlight special moments in our past and the history of the Disability Community.
Recently, the Google "doodle" - the graphics that come up on Google's landing page - celebrated the life an work of Ed Roberts, a disability rights advocate.
Follow this link to see the search results for Mr. Roberts.
Follow this link to see Google's Arts & Culture section article on Mr. Roberts and the Disability Rights Movement.