August 26, 2022
Tony Award Winner Ali Stroker selected to lead new production with no mention of disability!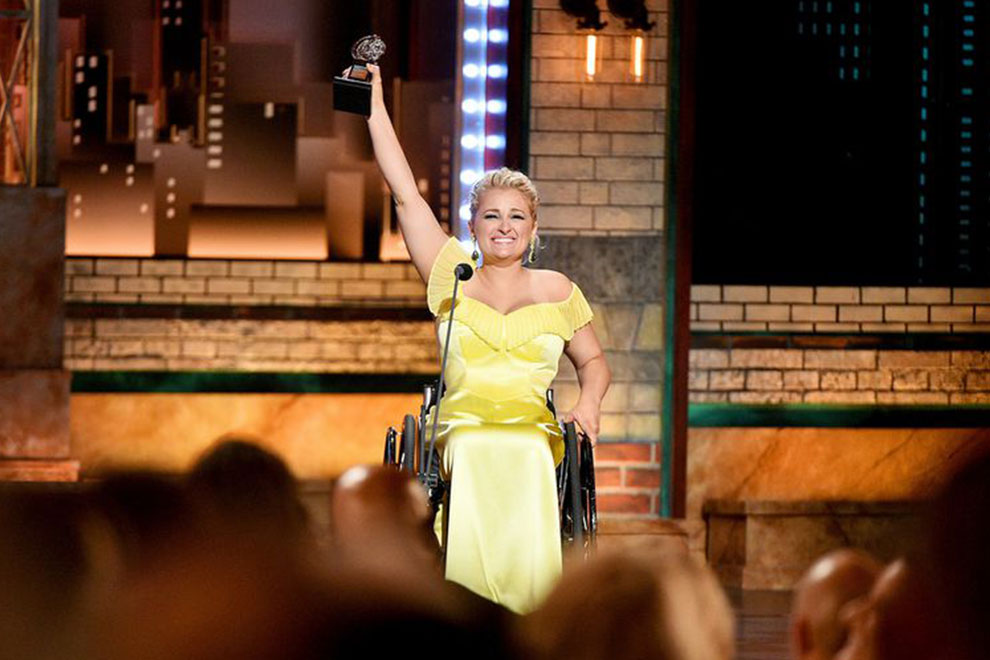 Ali Stroker is the barrier-breaking actress and singer who was the first wheelchair user to both be nominated for, AND to win a Tony Award for her powerhouse performance as Ado Annie in the 2019 production of OKLAHOMA! on Broadway.
In a recent story on Playbill.com, they annonced that Ali was selected to lead the last of a production of Theresa Rebeck's Downstairs at ARC Stages, celebrating the company's 10th anniversary.
While an award-winning actreess landing a great part is news, what is turly unique here is that Playbill.com's reporting never once mentions that Ali is a wheelchair user. Perhaps we are seeing a change when people with diabilities are recognized for who they are, for their talents and cababilities...for their abilities and NOT their disabilities.
Brava Ali! And well done, Playbill!