Self-Determination Housing of Pennsylvania (SDHP)
Regional Housing Coordinator Program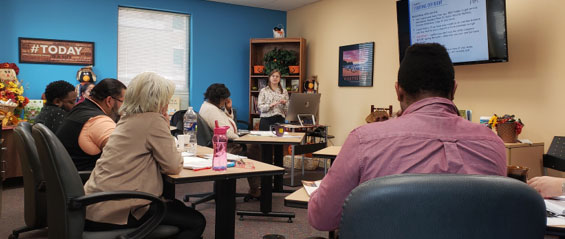 The Regional Housing Coordinator (RHC) program works at a systems level, advocating for accessible and affordable housing opportunities for individuals with disabilities throughout the Commonwealth. We partner with stakeholders, service providers, disability organizations, etc. to bridge the information gap between the housing and disability communities, to promote partnerships that enable people with disabilities to choose and control their own housing, and to increase access to affordable, accessible, and integrated housing.
For easy navigation, we have broken up the Commonwealth of Pennsylvania into two distinct regions: East and West. Please see the map below to determine which section best represents your organization. (Click on this link or the image below to open a larger PDF of the map- link opens in a new window.)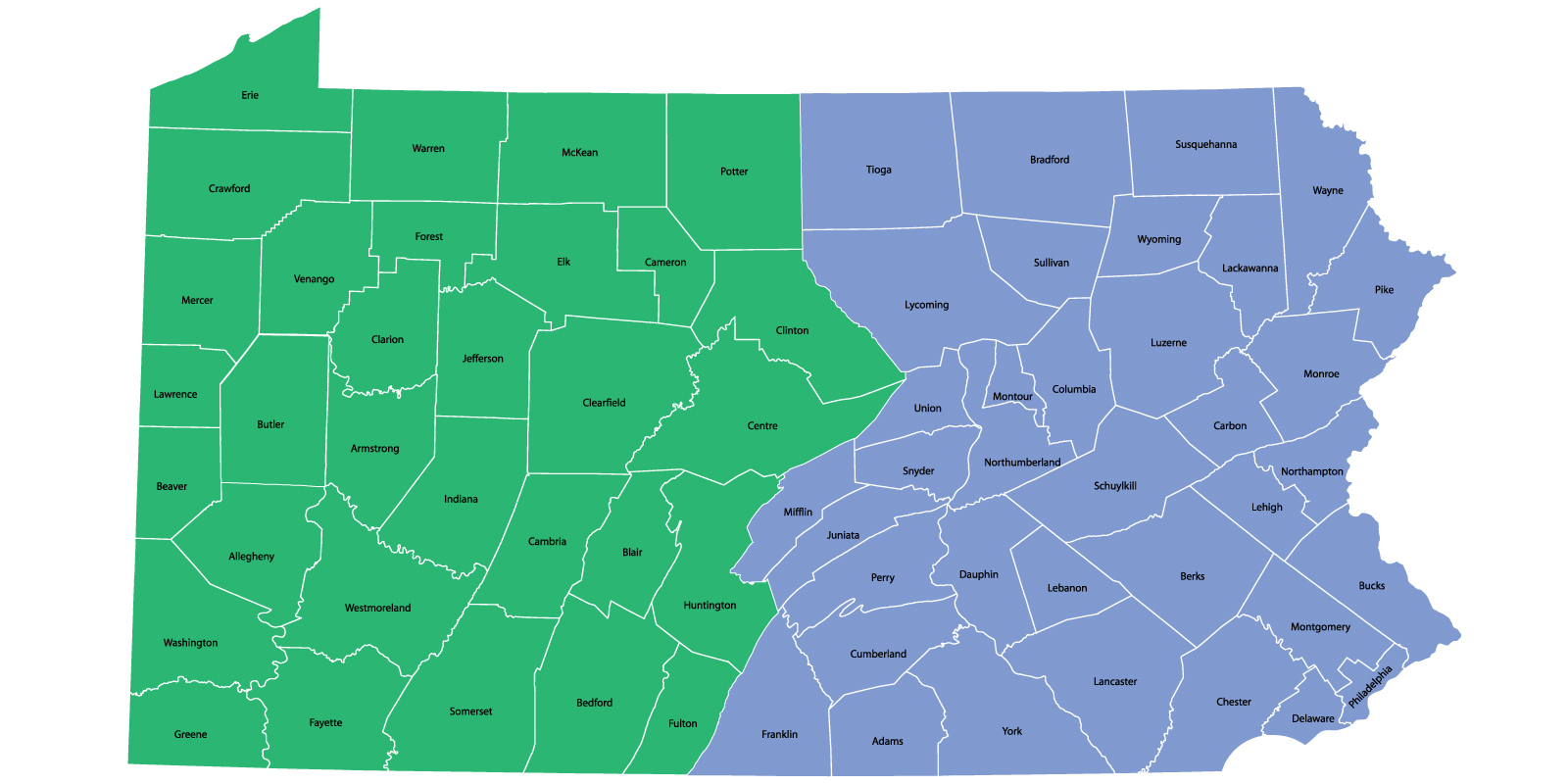 We try to accomplish our goals through the following ways:
Education
Regional Housing Coordinators offer a variety of webinars focused on understanding and navigating the affordable housing system and resources for people with disabilities in housing.
To learn more, access our calendar, and to request a private training for your organization, click here. (link opens in a new window)
---
811 Project Rental Assistance (PRA) Program
The 811 Project Rental Assistance (PRA) program is a statewide housing subsidy program specifically for people with disabilities. SDHP collaborates with Pennsylvania Housing Finance Agency (PHFA) and Department of Human Services (DHS) to administer the waiting list and to provide education, technical assistance, and outreach to fill the 400 units committed to the 811 PRA program throughout Pennsylvania.
The 811 PRA program prioritizes its waiting list in the following Priority Populations and their living situations:
Institutionalized, but able to live in the community in permanent supportive housing,
At-risk of institutionalization with no permanent supportive housing, and
Congregate Care Setting and desires to live in community.
The 811 PRA Program Eligibility:
Priority Populations,
Individuals must be 18-61 at the time of lease up,
Individuals must have a disability,
Individuals must be MA eligible,
Individuals must be at or below 30% Area Median Income, and
Certain criminal histories will make individuals ineligible.
---
Information & Referral Requests
Regional Housing Coordinators are available to assist service providers in identifying local, regional, and statewide resources for their consumers. RHC's are well connected across the Commonwealth and will be able to assist in finding the most appropriate resources. We offer this resource and information sharing in an easy to use online request form (link opens in new window).